Welcome
To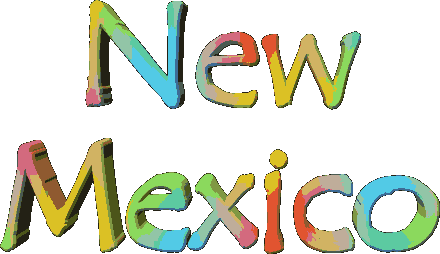 The Land of Enchantment
Yes! It is a state in the United States! :-)
I was born in Tulsa, Oklahoma in 1952. (get it...Rhonda52?)
But my Dad being in the oil business, like he was,
got transferred to New Mexico when I
was in the 5th grade.
Except for a brief stint in California I have lived
in New Mexico since then.
It's a wonderful place
except for........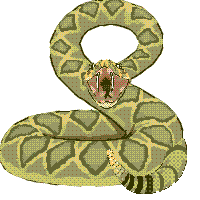 Rattlesnakes!

Yikes!

&

Cactus!

Ouch!

&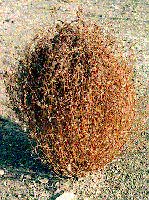 Darn nasty bothersome things!
PPPPPFFFFFFTTTTT!
&

Dust Devils!
Cough, cough, cough!
&
Have you heard?
UFO's


Hey, Junior, I told you to quit riding that dirt bike
out in the back pasture!!!!!!
You are ruining half the crop with those stupid circles!!!!!!
:-)
Well....enough of the bad stuff....
You get the picture...
ON TO THE GOOD STUFF!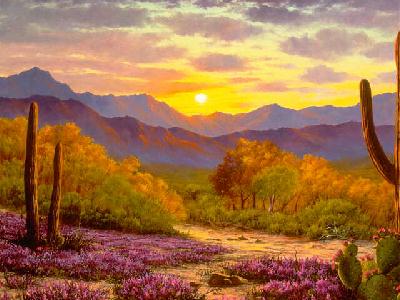 Hey, Now...that's really purty! Y'all!

:-)

Translates to "pretty" and "you all"!
Warning, Warning, Warning!
You are about to be bored silly!
If you want to avoid this...
(and I promise it won't hurt my feelings!)
Just click on the silly man figure below,
& we'll show you the fun stuff!!!!!!!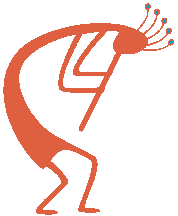 Just so you can say you learned something by being

here today...

that little man is called a

Petroglyph

Pronounced:

pet

(yeah, like your dog!)-tro (like Yo, Bro! Only with a "T")-

gliff

(like cliff with a "G")

:-)

Stop!

You are bordering on the really boring stuff!

Before you go over the edge...

Get back up to the little man, and click on him!

You can't say I didn't warn you...

Facts About New Mexico



LAND
Area: 314,938 sq km (121,598 sq mi); rank: 5th.
Capital: Santa Fe (1990 pop., 55,859).
Largest city: Albuquerque (1992 est. pop., 398,000).
Counties: 33.
Elevations: highest--4,011 m (13,161 ft), at Wheeler Peak; lowest--866 m (2,842 ft), at Red Bluff Reservoir.

PEOPLE
Population (1993 est.): 1,616,000; rank: 36th; density: 5.1 persons per sq km (13.3 per sq mi).
Distribution (1990): 73% urban, 27% rural.
Average annual change (1990-93 est.): +3%.

EDUCATION
Public enrollment (1992): elementary--217,418; secondary--98,250; higher--95,000.
Nonpublic enrollment (1989): elementary and secondary--33,000; higher (1992)--4,000.
Institutions of higher education (1992): 31.

ECONOMY
State personal income (1993): $26.3 billion; rank: 39th.
Median family income (1989): $27,623; rank: 44th.
Nonagricultural labor distribution (1992): manufacturing--43,000 persons; wholesale and retail trade--147,000; government--159,000; services--167,000; transportation and public utilities--29,000; finance, insurance, and real estate--28,000; construction--36,000.
Agriculture: income (1992)--$1.5 billion.
Lumber production (1991): 139 million board feet.
Mining, value: nonfuel (1993)--$788 million; oil and natural gas (1992)--$3.3 billion.
Manufacturing: value added (1991)--$4 billion.
Services: value (1987)--$5.8 billion.

GOVERNMENT (1995)
Governor: Gary Johnson, Republican.
U.S.Congress: Senate--1 Democrat, 1 Republican; House--1 Democrat, 2 Republicans.
Electoral college votes: 5.
State legislature: 42 senators, 70 representatives.

STATE SYMBOLS
Statehood: Jan. 6, 1912; the 47th state.
Nickname: Land of Enchantment.
Bird: Chaparral bird (roadrunner).
Flower: Yucca.
Tree: Pinon.
Motto: Crescit Eundo ("It Grows as It Goes").
Song: "O Fair New Mexico."

From: The 1997 Grolier Multimedia Encyclopedia

UNDER CONSTRUCTION
Still....
Check back later for more of the
GOOD STUFF....:-(